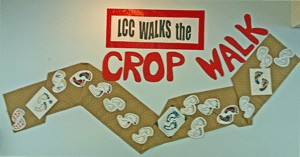 Crop Walk
October 18 @ 12:00 pm

-

4:00 pm
Gales Ferry/Ledyard CROP Hunger Walk to Take Place Sunday, October 18th
We believe in ending hunger, one step at a time. And, in 2020, we will continue to fight against the new
challenges of disease and disaster that leave people hungry.
Representatives of 4 Gales Ferry/Ledyard churches met recently and confirmed plans to have the 32nd
annual Gales Ferry/Ledyard CROP Hunger Walk. The group unanimously agreed that in this time of
COVID, the hurricanes in south east, and the fires out west, the problem of hunger is even greater than
before, both locally and globally. Our local area has seen an 50% increase in food needs and this is
replicated around the world. 25% of the funds from this walk stay locally helping to fund the Gemma
Moran Food Bank which supports food programs in New London County, including the Ledyard Food
Pantry. The remaining funds go to Church World Service/CROP to help others in need in the US and
around the world.
The walk is scheduled for Sun., October 18. Registration will be outside the United Methodist Church
12:30 – 1:15 p.m. To avoid a large group gathering, small groups of walkers will be released every few
minutes. Masks are also required.
Some persons in the developing world have to walk several miles each day to have water for drinking and
washing. We walk because they walk. CROP Hunger Walks, which began in 1969, were the first walks
that used this means of increasing awareness and raising funds. Now, many organizations have copied
CROP. While many of the walkers are from the four churches, St. David Episcopal, St. Luke Lutheran,
United Methodist, Ledyard Congregational, persons from other churches and the community are
encouraged to join us.
Those who do not wish to join others, whether due to safety or schedule, may walk in their own
neighborhood and submit any funds, in addition to online contributions, to the United Methodist Church by
Nov. 8.
We are urging everyone to register for the walk or donate to a walker on line at:
www.crophungerwalk.org/galesferryct or contact Ellen Lawrence at 860-908-4341.